an academy for parents and educators
Pared Academy

Providing concrete insights for parents and educators to help children thrive today.
The Pared Academy is a think-tank of experienced educators within Pared Foundation. 
Our role is to collaborate with parents and teachers, identifying the real challenges in raising children today, and coming up with innovative and effective solutions for them. 
We source the best and most current research, together with the wisdom of experience, in order to provide resources for parents and educators of the Pared schools and the broader community.
Collaborating with parents and educators to help children achieve their personal best, so they can serve others and make a positive impact on society.
Pared Academy provides endorsed professional development for teachers and sources the best in research and educational resources for parents and staff of the Pared schools as well as the broader community.
As a leading body in character education and development, Pared Academy seeks to serve all parents, schools and educators who value an integrated vision of education, which seeks to develop all aspects of the person: mind, heart and will.
Upcoming Courses for 2023
Teaching students about healthy relationships, love and sexuality from an early age is one such way that we support parents' role to educate their children in the area of human sexuality. 
Building on the Pared Schools' innovation in Australian education, the Pared Academy continues to research the most effective and innovative education methodologies to meet the ever-changing challenges of schooling and parenting in Australia.  Healthy relationships and sexuality are vital areas of personal development for students and the Academy brings the best and latest internationally-developed programs for our students and their families.
Alongside the Pared schools' unique 1 to 1 mentoring system for each student, the following programs seek to continue providing parents with the strongest support to build healthy and happy families.
Programs are for Infants and Primary School students: 
TOBET: assists parents in forming their children through a deeper understanding of the human body. 
This program consists of a series of lessons throughout the year consisting of both classroom-based and home activities. The program content is offered in books that address different aspects of sexuality in an age-appropriate manner from Kindergarten – Y3. This a widely-acclaimed course based on the Theology of the Body. 
Sexuality for Love: is an internationally acclaimed workshop directed at students and their parents in Years 3 and 4. 
This workshop guides parents on how to talk to their children about the different aspects of sexuality, taking into consideration the child's age, maturity, personality, and environment. 
Sexuality for Love guides parents in the how, what and when of having a conversation about sexuality with their child, allowing them to develop a deeper connection with their children and opening up the channel of communication between them, so they can continue an open and ongoing conversation with their children for years to come.
Program for Secondary students:
TEENSTAR: in the senior years, another internationally acclaimed program will be introduced to teach teenagers about the value of their sexuality and responsibility in this area. The course instils in students:
responsible decision-making
critical thinking
enhancing self-awareness; and
self-esteem 
This new approach to sexuality education focuses on the person as a whole, taking into consideration its five dimensions (physical, emotional, intellectual, social and spiritual). The approach also focuses on the young person as an individual in a particular moment of their lives, not just the external challenges they are facing.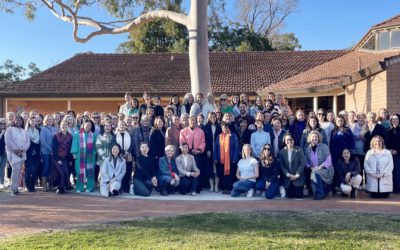 Recently, we hosted various sessions led by Dr Karen Bohlin (Director of the Practical Wisdom Project and former Principal of Montrose School)...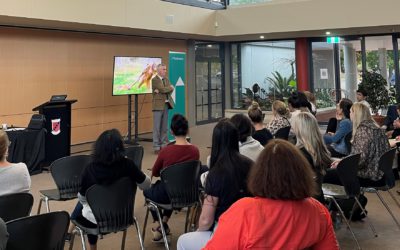 While parents are the primary educators of their children, teachers and mentors also play a vital role in students' character development. Before...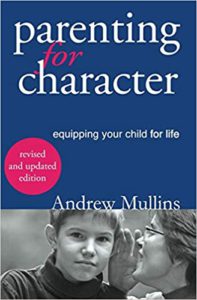 Parenting for Character
In this book, Andrew Mullins, former Headmaster of Redfield College, Sydney, argues that parents need to help build character: it does not just evolve. He explores how to encourage young people to think independently and make choices that are good for themselves and others. The advice for parents in this book is clear and simple: lead by example, ensure that good habits are encouraged repeatedly, nurture the spiritual dimension in your life, and show love and affection to your children.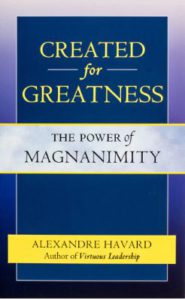 Created for Greatness
Created for Greatness explains the virtue of magnanimity, a virtue capable of setting the tone of your entire life, transforming it, giving it new meaning and leading to the flourishing of your personality. Magnanimity is the willingness to undertake great tasks; it is the source of human greatness. Along with humility, it is a virtue specific to true leaders emboldened by the desire to achieve greatness by bringing out the greatness in others. Complete with practical steps and points for personal examination, this book will not only inspire you, but will place you firmly on the path to a more magnanimous life.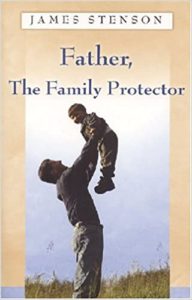 Father, The Family Protector
Educator James Stenson explores how fathers exercise their powerful and particularly masculine contribution to family life. He spells out how successful fathers deal with their children in the more crucial areas: family rules, discipline, schooling, sports, recreation, the media, and ongoing teamwork with one's wife.
a podcast brought to you by

Visit Us
839 Old Northern Road Dural,
NSW 2158, Australia
meet us
Monday - Friday
8:30am - 4:30pm