hoto by Matt Ragland on Unsplash
Form Friends…Instantly! 
When you first get to university, many will feel tempted to stay in their comfort zone and stick to themselves or high school friends throughout their course. however university is where you have the opportunity to learn what you love – why not become friends with those that have the same interests as you? Here's the tip, in your first few weeks talk to everyone. Everyone else is in the same situation as you and are also hoping to meet new friends. Not only are you forming new friendships during this period, but you are also networking which is a skill that will help you in your career! 
Find A Job That Will Assist Your Studies 
We get it, you need to pay the bills. For many at university finding a job is the only way to support themselves and their new independent lifestyle. Something to remember is that the purpose of university is to do well at your chosen study. When choosing work, think about choosing jobs related to your field or industry. If you can't find a job related to your course, be mindful of how much time that job will take away from your assignments and study time. For example, if you took on four shifts a week and you're working six hours shifts that's a full day per week dedicated to something other than your main task right now. Semester breaks are great times of the year to pick up extra work!
Understand Your Freedom 
In your first year outside of high school you will have freedoms that you've never had before. Many times you will have the choice to attend or skip class. You will also have endless activities you can choose to participate in. Having so much freedom can be difficult to navigate. This is because when you have so much freedom it can become difficult to have your priorities set in the right order. What's important is that you set aside time for study, work and recreation. University assessments can become extremely difficult, but if you navigate your time wisely you will increase your chances for success.  
Keep Your Parents Or Siblings As Mentors 
We get it, this is your time to be independent, right? The reality is, university can be a wonderful experience but it can also be filled with stress and outside pressures. It is in these times that it's important you stay connected with your parents, a sibling or mentor who can guide you through the tough times. Remember, many of them have experienced these same stresses and pressures before. 
This article was inspired by episode #33 of The Parent-Teacher Project entitled Year 13, Navigating Your First Year Outside Of School
with Doug George and Nathan Frazer.
Listen to the entire episode below.
style="width:100%;overflow:hidden;background:transparent;" sandbox="allow-forms allow-popups allow-same-origin allow-scripts allow-storage-access-by-user-activation allow-top-navigation-by-user-activation" src="https://embed.podcasts.apple.com/au/podcast/the-importance-of-sleep-for-academic-performance/id1555407069?i=1000537020947">
Don't forget to leave us a review on Apple Podcasts!
Latest Stories from PARED Academy
From time to time you've probably wondered why your teenager tends to act so impulsive. As you read on you will not just understand more about your teenagers brain, you will also…
From time to time you've probably wondered why your teenager tends to act so impulsive. As you read on you will not just understand more about your teenagers brain, you will also…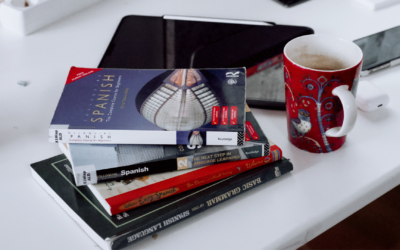 From time to time you've probably wondered why your teenager tends to act so impulsive. As you read on you will not just understand more about your teenagers brain, you will also…