Photo by Shinnosuke Ando on Unsplash
It was the second month of a state-wide lockdown in some states of Australia when the 2021 Olympic and Paralympic Games brought many of us a distraction, source of entertainment and national pride. Talking to Liesl Tesch, a former Paralympian, shares how sports and events like the 2021 Olympics and Paralympic Games provide inspiration to students, and brings us all together.
1. Supporting Our Athletes
Sport is one of the unique joys that allows us to connect with people, including people who we don't even know. For many, if someone is wearing the same colours on their jersey, they are our friend, a teammate. The joy in these 2021 Olympic Games is that we all supported the same athletes, together. Bringing the nation closer together than we've been in the past year of disruption and distance.
2. No Word of Covid
For once, we can all talk about something in our zooms other than Covid-19 or politics. These games have been a wonderful escape from the world we are currently living in.
3. Learning from People Who Don't Make Excuses
These athletes have been training harder than ever in times where they could have easily thrown in the towel. But they didn't, the athletes we've watched through these games never made any excuses, nor let this bizarre and unexpected pandemic hold them back. Many saw Covid-19 as an opportunity to train even harder. They didn't make any excuses, so do we? What sport, hobbies, disciplines or projects can we take up during lockdowns, isolation and cancelled plans? However the Olympics has inspired you, run with it, don't forget it!
4. Being Together with Loved Ones
Switching off as a family and watching the games has been a great way to bond again. Remember that this is more than just sport, this is an opportunity to spend more time with loved ones, and cheer together, without fear or anxiety hanging over our heads.
This article was inspired by episode #25 of The Parent-Teacher Project entitled Olympic Gold: Finding Motivation In Isolation
with Liesl Tesch and Nathan Frazer.
Listen to the entire episode below. 
Don't forget to leave us a review on Apple Podcasts!
Latest Stories from PARED Academy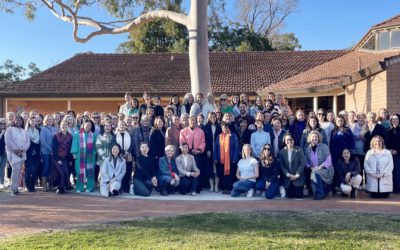 Recently, we hosted various sessions led by Dr Karen Bohlin (Director of the Practical Wisdom Project and former Principal of Montrose School) catering to different aspects of our community....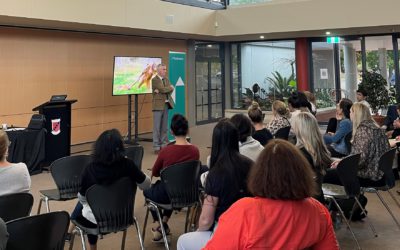 While parents are the primary educators of their children, teachers and mentors also play a vital role in students' character development. Before the beginning of Term 2, 33 new members of staff...
From time to time you've probably wondered why your teenager tends to act so impulsive. As you read on you will not just understand more about your teenagers brain, you will also…