bPhoto by Mark Zamora on Unsplash
Having a conversation with your son about pornography may sound daunting, awkward and something you would rather delay doing. That's why four dads are weighing on the topic about when and how to talk about porn with your child.
When Is The Right Time? 
I know what you are thinking, "Now is not the right time". The thing is, it's never going to be the right time to bring up an uncomfortable conversation with your son. What you need to do is commit to having the conversation sooner rather than later. This will ease the pressure and will be better for your son in the long run.  
The Role Of Smartphones 
Smartphones are being given to children younger and younger, so they are more likely to come across porn at earlier stages in their life. Regularly checking their browsing history on their phones will guide you as to whether another conversation about pornography and inappropriate websites needs to be had. If you do not know how to do this, it is just a quick google search and can be learned in under two minutes. Handing your child a smartphone is inevitable, just make sure that you know what the online risks are before doing so. 
Helping Them Recognise Healthy Relationships 
Love starts with parents. The first relationship a child will see is between their Mum and Dad. It is up to you and your spouse to give your kids evidence of what a healthy relationship looks like. They will absorb what they see and see it as true. Show them what true love looks like so that they put the same relationship behaviours into practice.
Pornography Encourages Having A Relationship With A Screen Rather Than With People 
When speaking to your child about pornography, explain that it is forming a relationship with a screen, and not with a real person. This puts them at risk of becoming selfish and forgetting the needs of another person in any human relationship.  
You need to drop everything when they are willing to talk 
Your teenager is unlikely to approach you with the topic of pornography. It's a topic that you as a parent need to initiate to help them understand its dangers before it is too late. Should they indeed approach you about the topic remember, it is first and foremost important that you are prepared to drop everything to answer any questions your child has. 
This article was inspired by episode #28 of The Parent-Teacher Project entitled
Father & Son: Why You Need to Talk About Pornography with Maurice Watson, Barry Abboud, Trent Thomas, Dr. David Chee and Nathan Frazer.
Listen to the entire episode below.
Don't forget to leave us a review on Apple Podcasts!
Latest Stories from PARED Academy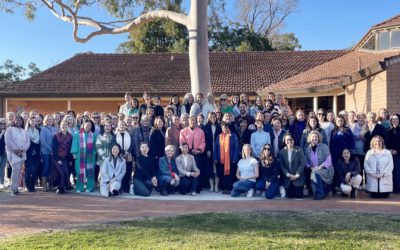 Recently, we hosted various sessions led by Dr Karen Bohlin (Director of the Practical Wisdom Project and former Principal of Montrose School) catering to different aspects of our community....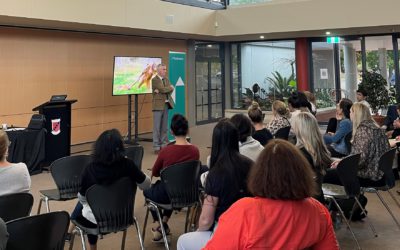 While parents are the primary educators of their children, teachers and mentors also play a vital role in students' character development. Before the beginning of Term 2, 33 new members of staff...
From time to time you've probably wondered why your teenager tends to act so impulsive. As you read on you will not just understand more about your teenagers brain, you will also…