Photo by Compare Fibre on Unsplash
The easiest part of remote learning is the beginning. At first there's this great novelty of learning from home. You can enjoy the morning coffee, there's no mad rush to the car or sitting in school traffic, and of course the opportunity for undivided time with your loved ones at home. But when the novelty factor wears off, and it feels like there's no end in sight, we can get restless. We feel like we're not doing enough for ourselves, our businesses, and most importantly our children. The work-life balance can become very hard to control. Our brains can become a mess.
1. Accept The Uncertainty
It's important during this period not to think about how long this period of lockdown lasts, or how long we've already been indoors. What's important is that we can find little moments that help us attempt to enjoy the process. Embrace the little moments that happen everyday, and try to have something to look forward to, whether it's watching a new tv show or learning a new recipe. This could be the most time you get to spend with your family for decades, try to enjoy it!
2. Relax, it's okay if you're not perfect.
Remember it's okay to take a second to breathe. Go for a walk, make a coffee, have some ice cream. We need to understand that during these times it can be extremely hard to draw clearn lines between work hours and time for rest Write your important tasks down, and try your best to acknowledge all your distractions.
3. Remember That We Understand.
We want to let parents and teachers know that we are here for them. We understand that lockdown can be a very challenging time, and we want to acknowledge all the hard work you have been doing during this time.
This article was inspired by episode #23 of The Parent-Teacher Project entitled Lockdown Learning: A Principal's Guide For Parents with Rita Sakr, Lourdes Mejia, Mary Broadsmith and Marianne Ng.
Listen to the entire episode below.
Don't forget to leave us a review on Apple Podcasts!
Latest Stories from PARED Academy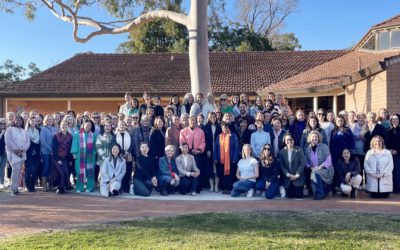 Recently, we hosted various sessions led by Dr Karen Bohlin (Director of the Practical Wisdom Project and former Principal of Montrose School) catering to different aspects of our community....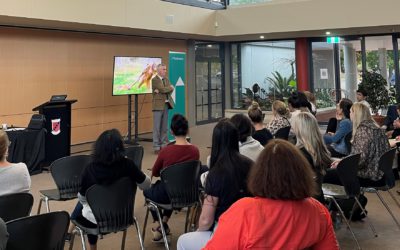 While parents are the primary educators of their children, teachers and mentors also play a vital role in students' character development. Before the beginning of Term 2, 33 new members of staff...
From time to time you've probably wondered why your teenager tends to act so impulsive. As you read on you will not just understand more about your teenagers brain, you will also…