Photo by Isaac Quesada on Unsplash
Do you look to others for ways to improve your own wellbeing? Whether that be through friends, podcasts, professionals or social media influencers, often we search for answers externally, even though we may already know what makes us feel better. For example, we know that we should eat a nutritious breakfast, limit our caffeine intake, spend more time with those we love and fit in daily exercise. What we should really be asking ourselves is why we've told ourselves we can't do these things? What barriers are we putting up to prevent ourselves from having healthier, happier lives?
Uncertainty Will Feed Your Anxiety, Try to Change Your Mindset.
You can probably relate to the fact that uncertainty encourages us to delay the things we know we should start. Unpredictable weather, fear of missing out, or waiting for the end of a state-wide lockdown are some of the things we often reason with to put off starting those healthy habits or moments of self-care. If you're constantly worrying about uncertainty, you will feel anxious. What you can do is focus and manage what you can control. You need to live in the present! Realising that viewing the future in a hopeful way makes us better at our work or as a parent, or whatever we are setting our mind to each day could be a gamechanger for your wellbeing. You will never know what tomorrow will bring, but you can always manage what you're doing right now!
Have An Attitude Of Gratitude
Gratitude is incredibly important as you may notice how easy it is to be negative or cynical. But what can we identify right now that we are grateful for? Think today about what you are grateful for, maybe you were able to fit in a morning walk, or you got to spend more time with your family. There's so much we can be negative about right now, but what can we be positive about?
During uncertain times, much like those many of us have faced during a pandemic in 2020/2021, taking care of our wellbeing and knowing how to continually foster it has become more important than ever before!
This article was inspired by episode #26 of The Parent-Teacher Project entitled 4 Steps To Wellbeing With The Accidental Counsellor
with Rocky Biasi and Kristine Malabanan.
Listen to the entire episode below.
Don't forget to leave us a review on Apple Podcasts!
Latest Stories from PARED Academy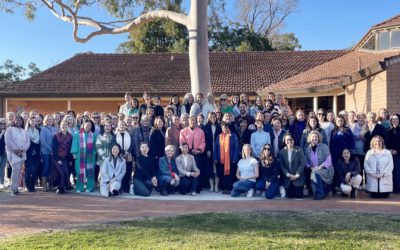 Recently, we hosted various sessions led by Dr Karen Bohlin (Director of the Practical Wisdom Project and former Principal of Montrose School) catering to different aspects of our community....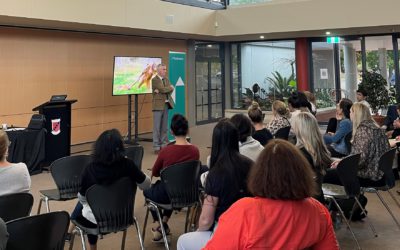 While parents are the primary educators of their children, teachers and mentors also play a vital role in students' character development. Before the beginning of Term 2, 33 new members of staff...
From time to time you've probably wondered why your teenager tends to act so impulsive. As you read on you will not just understand more about your teenagers brain, you will also…