Photo by Jyoti Singh on Unsplash
Why are hobbies so important growing up? Hobbies capture the unique interests and creativity in a child and grows with them, sometimes remaining as a hobby, and sometimes flourishing into a career! 
Having Hobbies Early Can Positively Affect Children Later In Life

 
Working extensively on your hobby can lead you to becoming an expert in that subject, opening doors and ideas to a future career. For example, if you are interested in music from an early age this may lead you down the path of becoming a music teacher, or a musician. Hobbies can also help you escape from the outside noises in life. 
 
It Will End Boredom
Do you find your child is always bored? This is often an indicator that they are lacking a hobby. Boredom is the result of having nothing to do, when you have hobbies, you will find rich ways to spend spare time! Another indicator is that they are always spending their time watching too much TV or engaging in simplistic tasks such as mindless scrolling on their smartphones or other easy forms of entertainment. 
Hobbies Present A Great Opportunity To Solve Problems

 
Many hobbies require motivation, discipline, resilience, problem solving, and high levels of creativity. When your child comes up against obstacles within their hobbies, they will need to stretch their minds and use their creativity to solve the complex problems. Whether that be practicing a piano piece, putting together a computer or sourcing spare car parts to build something new. These experiences can positively develop their character and equip them for facing challenges later in life.  
Should You Influence Your Child To Start A Hobby? 
Directly telling your child what hobbies they should or shouldn't have an interest in is a bad idea. It can be a fine line between forcing a hobby and revealing an idea to them. This does not mean you shouldn't make suggestions or help them explore different hobbies! For example, if you would love your child to start playing the guitar, rather than telling them they must play, perhaps position a guitar near their room or expose them to some great guitarists and their music. If your child begins to take a second glance at guitars, artwork, sporting gear, etc. It may be an indication they are ready to pursue that hobby! 
This article was inspired by episode #34 of The Parent-Teacher Project entitled 3 Signs Your Child Needs To Find A Hobby
with Sean Kos and Nathan Frazer.
Listen to the entire episode below.
Don't forget to leave us a review on Apple Podcasts!
Latest Stories from PARED Academy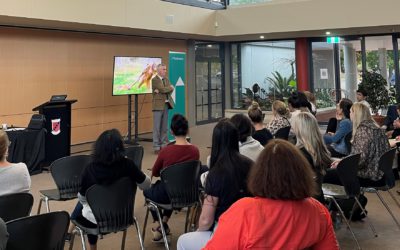 While parents are the primary educators of their children, teachers and mentors also play a vital role in students' character development. Before the beginning of Term 2, 33 new members of staff...
From time to time you've probably wondered why your teenager tends to act so impulsive. As you read on you will not just understand more about your teenagers brain, you will also…
From time to time you've probably wondered why your teenager tends to act so impulsive. As you read on you will not just understand more about your teenagers brain, you will also…