pared academy
Book Recommendations

Looking for a good book to help you with your parenting?
This reading list has been compiled by the PARED Academy and is highly recommended to all parents with children of all ages, who recognise the need for development and growth in their mission as a parent. The books cater for the parent focused on: positive parenting, facilitating connection with your child, forming thriving parent-child relationships, understanding the child's brain and provide strategies with positive discipline. These top books are written by specialists who are the leaders in their field. We understand that as each child develops, we need to keep up skilling ourselves to better perform our role as parents and educators and revive the joys of raising our children towards the adults we want them to become.
Perhaps you are looking for a quick read – visit our blog for quality articles on parenting.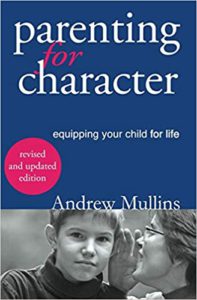 Parenting for Character
In this book, Andrew Mullins, former Headmaster of Redfield College, Sydney, argues that parents need to help build character: it does not just evolve. He explores how to encourage young people to think independently and make choices that are good for themselves and others. The advice for parents in this book is clear and simple: lead by example, ensure that good habits are encouraged repeatedly, nurture the spiritual dimension in your life, and show love and affection to your children.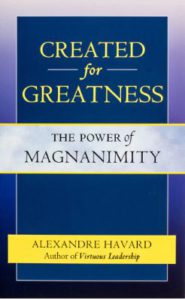 Created for Greatness
Created for Greatness explains the virtue of magnanimity, a virtue capable of setting the tone of your entire life, transforming it, giving it new meaning and leading to the flourishing of your personality. Magnanimity is the willingness to undertake great tasks; it is the source of human greatness. Along with humility, it is a virtue specific to true leaders emboldened by the desire to achieve greatness by bringing out the greatness in others. Complete with practical steps and points for personal examination, this book will not only inspire you, but will place you firmly on the path to a more magnanimous life.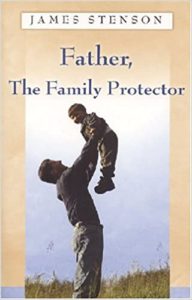 Father, The Family Protector
Educator James Stenson explores how fathers exercise their powerful and particularly masculine contribution to family life. He spells out how successful fathers deal with their children in the more crucial areas: family rules, discipline, schooling, sports, recreation, the media, and ongoing teamwork with one's wife.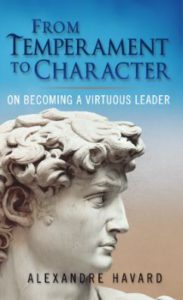 From Temperament to Character
The Virtuous Leadership approach to temperament affirms the legitimate diversity of our physiological and psychological makeup, and proposes that temperament, rightly understood, undergirds the efforts of all persons to flourish and achieve excellence. It recognizes that temperament does not determine goals (much less outcomes), but instead gives shape and color to the efforts of human beings to flourish through mastering the habits of excellence.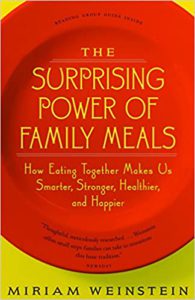 Surprising Power Family Meals
How often does a book come along that will change your life? The Surprising Power of Family Meals will. Digesting its information and implementing even a few of its helpful suggestions will benefit every member of your family in deep and lasting ways.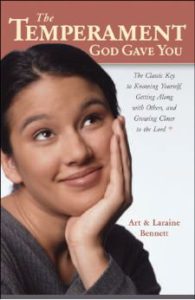 The Temperament God Gave You
Veteran Catholic counselor Art Bennett and his wife Laraine provide an accessible synthesis of classical wisdom, modern counseling science, and Catholic spirituality: a rich understanding of the temperaments and what they mean for you and for your family.  How to identify your own temperament and use it to become what God is calling you to be: a loving spouse, an effective parent, and a good friend.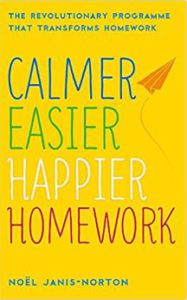 Calmer, Easier, Happier Homework
All parents want their child to get the most out of school and to acquire the knowledge and skills that will stand them in good stead for later life. But with an ever-expanding curriculum, increasing class sizes, and the lure of TV and computer games, parents are sometimes at a loss as to how to help their children.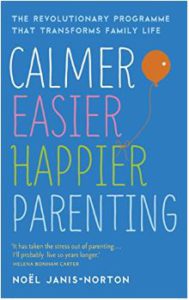 Calmer, Easier, Happier Parenting
Simple strategies for a happier home and more cooperative kids. For children aged 3-13. Finally, a revolutionary program that gives you simple steps to take the daily battles out of parenting. These strategies resolve one of parents' biggest frustrations: getting your children to listen and do what you ask, the first time you ask.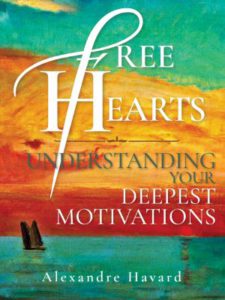 Free Hearts
Beauty, greatness, love, freedom, mercy, and suffering expand the heart, purify it, and make it burn with love and desire. In the words of Alexandre Havard, "A free heart says 'yes' to transcendent values, to the divine inspirations and impulses in the depths of our being." For our hearts to be free, we must transform our interior selves. Alexandre Havard shows us the way. This book will help you achieve the optimal balance between the heart, the mind, and the will, heal your heart when it is troubled and has been wounded, and enable your most noble aspirations to grow in strength and maturity.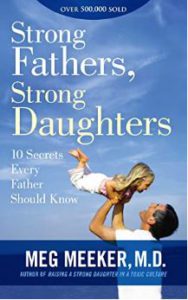 Strong Fathers, Strong Daughters
Drawing on her thirty years' experience practicing pediatric and adolescent medicine, teen health expert Dr. Meg Meeker explains why an active father figure is maybe the single most important factor in a young woman's development. In this invaluable guide, Meeker shows how a father can be both counsel and protector for his daughter as she grows into a spiritually and mentally strong young woman.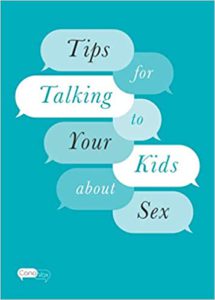 Tips for Talking to Your Kids about Sex
Tips for Talking to Your Kids about Sex-including practical, word-for-word conversation suggestions. This booklet is the collective wisdom of our state and international leaders who have been there, done that, and lived to tell about it!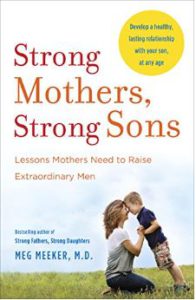 Strong Mothers, Strong Sons
From the moment a mother holds her newborn son, his eyes tell her that she is his world. But often, as he grows up, the boy who needs her simultaneously pushes her away. Calling upon thirty years of experience as a pediatrician, Meg Meeker, M.D., mother of four, shares the secrets that every mother needs to know in order to strengthen—or rebuild—her relationship with her son.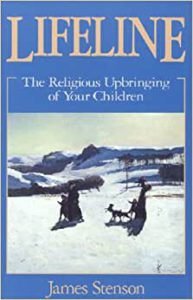 Lifeline
In Lifeline, James B. Stenson summarizes the proven methods and techniques of effective Christian parents today. It is an excellent tool for parents of small children, parents who have no time to spare. The book tells how: to develop confident parental leadership, setting rules and standards to structure and guide the family, rules that lead to the practice of faith and basic Christian virtues.
a podcast brought to you by

Visit Us
839 Old Northern Road Dural,
NSW 2158, Australia
meet us
Monday - Friday
8:30am - 4:30pm